Patricia Lambert
Residential and Commercial Real Estate Broker
About
---
I'm a Montrealer at heart, I have worked for 8 years as a senior police officer in our beautiful city.

After my years of public service , I stepped back and took a good hard look at my life. That's when a chance meeting and an occasional competition showed me the opportunities in real estate. The similarities between the two fields are obvious: determining needs, persevering and finding solutions are some of the strengths that set me apart. With my knowledge of the city of Montreal and the surrounding area, I offer you reassurance through comprehensive and personal service.

Surrounded by a hardworking team, fully dedicated and attentive to our customers, we have only one ambition:

That your SALE or PURCHASE BRINGS YOU WITHIN THE REACH OF YOUR WILDEST DREAMS

Montreal is my passion, my lifestyle.
Lynda Seymour

Real Estate Assistant

Always having customer service at heart and with more than 25 years of experience in this field, she made a career change by becoming my assistant.

We have worked together for more than 12 years in the past and her efficiency combined with her ease in finding solutions, in addition to being perfectly bilingual will make me an even better real estate agent! She has a very developed sense of structure and order and will help me with my follow-ups. Knowing that together we form a strong and dynamic team, I am very happy that she is finally back to work with me. She will always answer you with a smile! !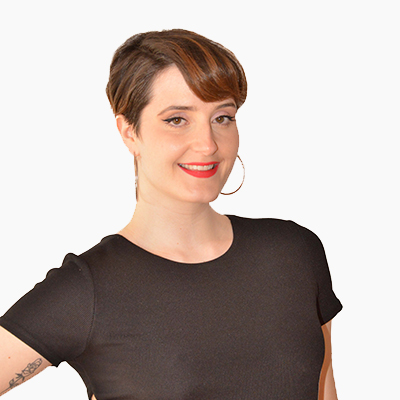 Élizabeth Martin
Digital Marketing & Administrative Assistant
T: (450)802-9254
Élizabeth is passionate about social media, branding marketing and graphic design.
She is currently pursuing studies in computer graphics and web design. Her natural instinct to organize and plan makes her an ideal assistant.
Latest Properties
---

Loading
Testimonials
---
Dear Patricia, I will always think of you with sincere gratitude. You helped me with one of the most difficult things. I have ever had to do. Thank you for being so positive, respectful and sensitive. Merci, Amanda
I had a condo to sell and by pure chance I came across two wonderful people. Jean-François Delrue and his wife, Patricia Lambert, I highly recommend them. Today, it's already sold and I'm in heaven, it went well. If it's to be done again, I don't want anyone other than them.
We met Patricia through a brokerage agency. To say that there is no coincidence in life.... She was immediately available, despite her busy schedule; she always found a moment to answer our questions and meet our needs. She also did an incredible home staging job, came shopping with me to find what I needed because I hate shopping.... And to top it all off, she did everything necessary because we sold our house in 3 weeks, while we were out of the country. She is a good negotiator, organizer, and I am sure you will not regret choosing her, not to mention that she has an infectious smile. I highly recommend her. Céline Dufour
Properties recently sold

Loading
Discover the RE/MAX programs
Follow me on Facebook
Like our page and be the first to be informed about our latest news and exclusivities.
Visit my Facebook page
Contact us